The Refuge was designed to be a holistic centre with therapeutic approaches that honour all aspects of a person's life, in alignment the the Four Directions perspective adopted by many traditional peoples: mind, body, spirit and relationships (or, alternately, mind, body, emotions and relationships, with the self or spirit at the centre). All practitioners at The Refuge honour the many nuanced intersections of these personal directions/dimensions and have completed training focused on trauma and in supporting the integration of body and spirit.
Shamanic / Indigenous Traditions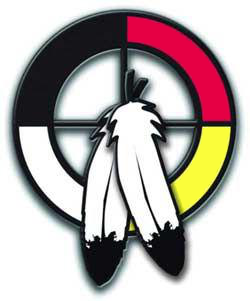 Founder Sarah Schlote holds a deep respect for indigenous traditions, as fostered by her personal family history, studies on the West Coast of Canada, coursework taught by métis professor Dr. Honoré France at the University of Victoria on cultural competency and post-colonial trauma/residential schools, meetings with elders Dan and Mary Lou Smoke, and mindful participation in various traditions, including smudging, sweat lodge, women's drumming circle, and a pipe ceremony. She co-facilitated a trauma-informed practice training at the Victoria Native Friendship Centre in BC in 2008, and delivered culturally-sensitive trauma trainings to the Cree School Board in northern Quebec and for the Aboriginal Training and Consulting Services in BC in 2015.
For those clients who abide by shamanic / indigenous traditions, sessions with Sarah may include smudging or exploration of dreams / animal archetypes, nature wisdom and other elements aligned with traditional medicine teachings. A hand drum is available for those who wish to incorporate this into sessions for their own self-expression. As a psychotherapist with exposure and familiarity with traditional peoples, she is mindful of cultural appropriation and encourages clients who seek deeper guidance in these areas to consult with a medicine person, elder or Shamanic Practitioner.